1 Oct 2021
NEWCASTLE THUNDER CONFIRM 2022 FULL-TIME STATUS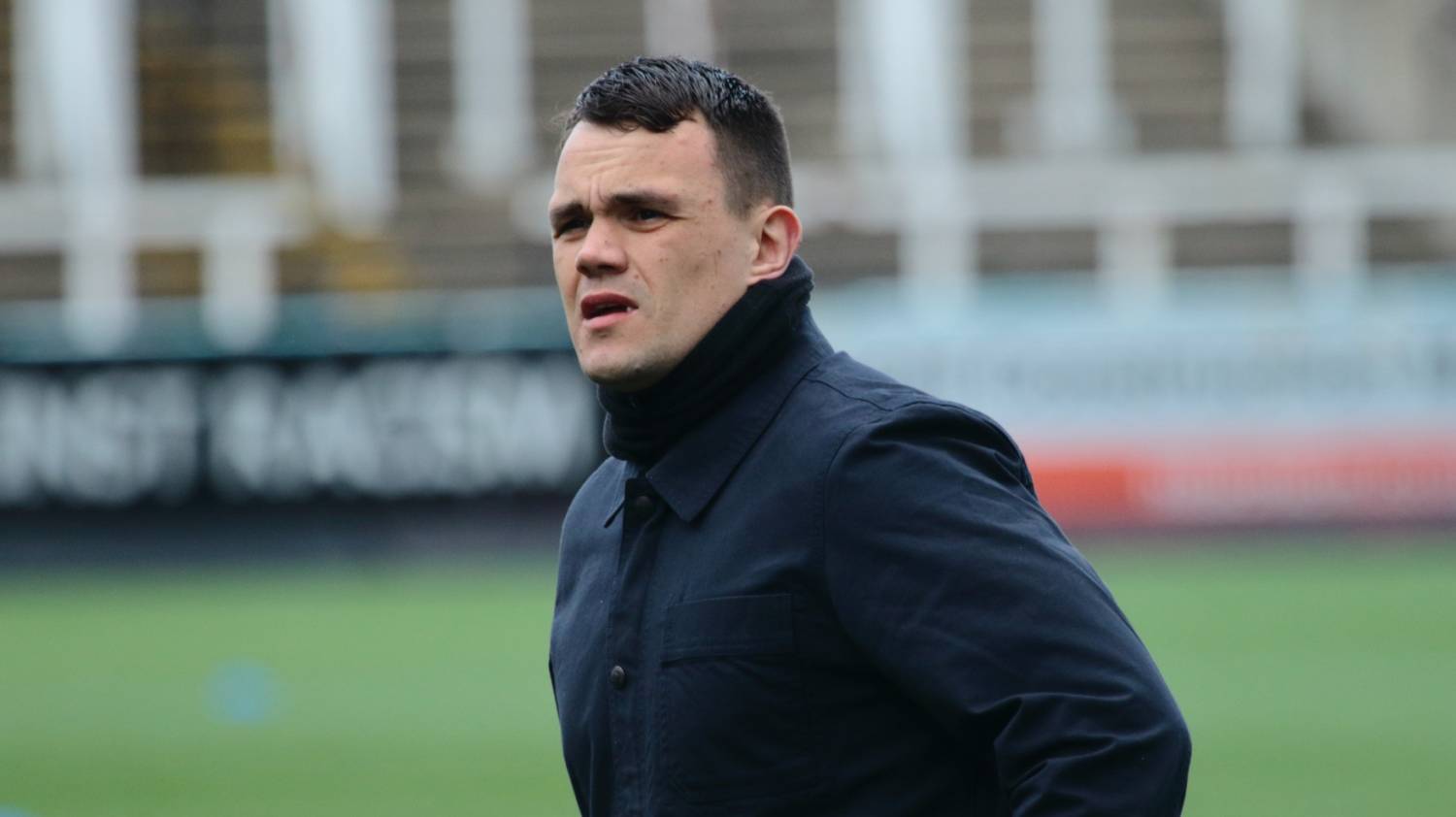 Newcastle Thunder will embark on a new era in a month's time when the club's first full-time squad since 1999 assembles for pre-season.
Having secured Betfred Championship rugby for 2022, the club are switching to a full-time environment for the new campaign with head coach Eamon O'Carroll eagerly awaiting the change.
Coming from Catalans Dragons to take the Thunder reins at the start of the year, the previous part-time regime presented O' Carroll with challenges that he is pleased that he will no longer have to face and has him looking forward to November 1.
Reflecting on those challenges O'Carroll said: "The biggest shock was the lack of time you get with squad. We were training two times a week, working with players who were coming to training from full time jobs and also who were travelling over two hours to training, all of which had to be taken into account.
"Having so little time together meant you had to prioritise what was most important in trying to make the team better. In a full-time environment, you get to cover most things but in part time you can't, you have to choose.
"Holding my hands up, I probably got that wrong at some points throughout the year, but that experience puts us into a great position going into full time.
"As a coach, that experience of part-time has really made me appreciate what going full-time is going to allow us to do and will make us appreciate the time that we will get to spend together in terms of getting better and making sure we're prepared."
Thunder gained a glimpse into how more contact time delivers improvements in performance earlier in the summer, as travelling players began to stay over in the north east, reducing their travelling burden and exposing them to life in the city for the first time.
According to O'Carroll, this hybrid approach was a key ingredient in ensuring the club remained in the Betfred Championship and has played a big part in the immediate futures of some of the new-season squad.
O Carroll added "Hybrid was brilliant short term and we had a positive response to it, within the first five weeks of doing it, we won four games. The biggest thing from it was being able to limit the amount of travel that players were doing and the amount of recover we were able to get into the team gave us the biggest gains.
"We were also able get the lads out into the city and the region and show them around, so going to the beach to do recovery sessions for example I think has had a huge impact. The lads have seen what a great city it is and experience what it is about.
"Some of the players who we are retaining for next season, who have experienced that have decided to move up here and buy houses and make the north east their home, so there's a real buy in from the players as a result."
"Full time offers the opportunity to get better. We're going to be able to provide an environment that is going to let the team make the most of the facilities we have. We're also going to be able to do little things like giving feedback to get better, which really excites me."
Some of that excitement comes from the squad that Thunder are assembling for the new season, with signings and re-signings set to be announced in the coming weeks that O'Carroll credits the ambition of owner Semore Kurdi in bringing these players in.
"Going full-time has allowed us to go a recruit a different kind of player than we might have done and has also allowed us to keep hold of players too. We've done really well in terms of our recruitment with a good balance to the team.
"We have some youth, some experienced heads, some players who have come through adversity and are ready to cement themselves and be part of a club that they can feel like is theirs and some lads with real x-factor.
"It's a squad that will excite people when we start to announce them."