11 Oct 2021
EXTENDED OPENING HOURS: Club Shop and ticketing office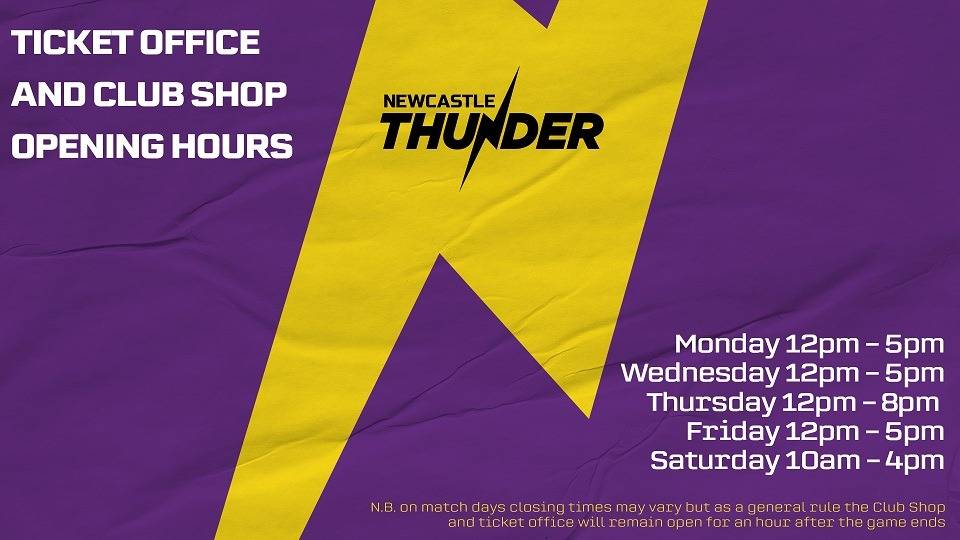 As we gear up for our first full time season, here at Kingston Park we're working hard to make sure you enjoy your experience with us. 
In line with this, we've made the decision to extend our Club Shop and ticketing office opening hours to give you as much access as possible to our team when you need them.

From Monday 11th October 2021 the opening times will be as follows:
Monday 12pm – 5pm
Wednesday 12pm – 5pm
Thursday 12pm – 8pm
Friday 12pm – 5pm
Saturday 10am – 4pm
Please note, opening times on a match day may vary but as a general rule the Club Shop and ticketing office will remain upon for an hour after the game ends. If a game falls on a Sunday the Club Shop and ticket office will open at the same time as the turnstiles.