21 Jan 2022
24-MAN NEWCASTLE THUNDER SQUAD FOR WIGAN FRIENDLY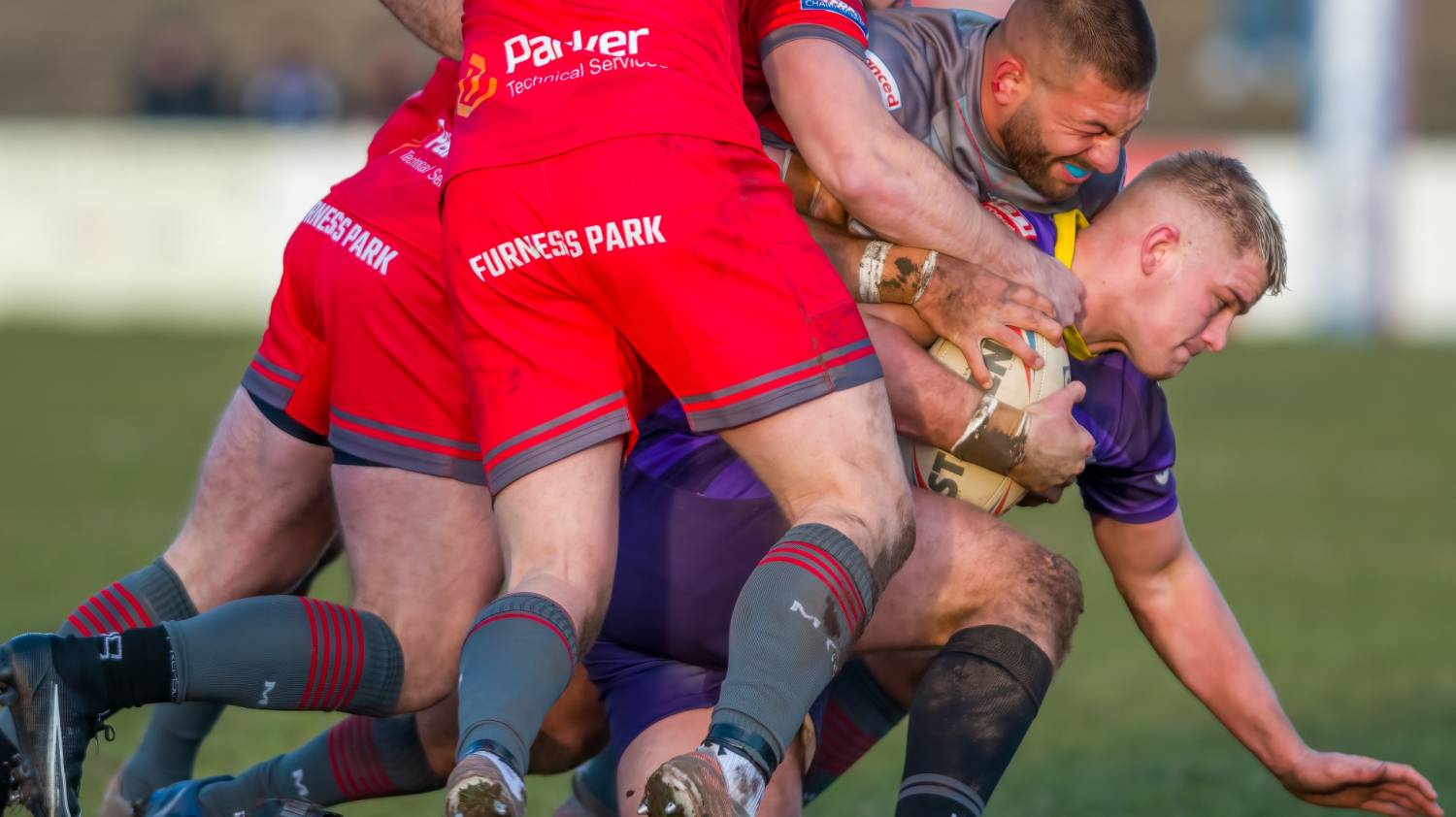 ?Newcastle Thunder have named a 24-man squad for Sunday's pre-season friendly against Wigan Warriors, for what promises to an exhilarating first match of the year at Kingston Park Stadium.
Thunder's have again named a squad that sees a mix of first-team squad members, U18s academy faces and trialists included, as they welcome a squad from the five times Super League champions.

Craig Mullen, Jesse Dee and Gideon Boafo are amongst the new signings that Thunder fans can get their first glimpse of, as the north east side look to build on a solid outing last weekend against Barrow Raiders.
As last week, a number of the club's brightest academy talents are also included in the expanded roster and will feature during Sunday afternoon's fixture.
The Warriors have themselves named a 23-man squad for the trip to the north east, with their own mix of first team and academy personnel.
Amongst the first-team contingent are new signings Patrick Mago and Abbas Miski alongside Joe Shorrocks and Harry Smith.
Former Thunder loanee Sam Halsall is also included in the line-up, alongside Umyla Hanley, the son of the great Ellery.
Tickets for Sunday's match are available up until kick off, priced at £10 for adults and £5 for under 16s and bookable in person at the Kingston Park Stadium box office, online by clicking here or by calling 0191 214 5588 (opt 1)
Newcastle Thunder v Wigan Warriors - 23rd January 2022 KO 3pm
Newcastle Thunder squad
FROM

Craig Mullen, Jack Johnson, Jesse Dee, Max Flanagan, Gideon Boafo, Jake Shorrocks, Ollie Shaw, Nathan Wilde, Josh Eaves, Tyler Hepple, Connor Bailey, Ted Chapelhow, Jack Skelton, Ryan Crossley, Pat Moran, Brad Gallagher, Lewis Peachey, Alex Donaghy, Isaaac Nokes, Harry Lowery, Will Groves, Matty Nicholson, Josh McDermott, Alex Sutton.
Wigan Warriors squad
FROM
Logan Astley, Jack Bibby, Jacob Douglas, Zach Eckersley, Jai Field, Tom Forber, Sam Halsall, Umyla Hanley, Harvie Hill, Ellis Hobson, Patrick Mago, James McDonnell, Abbas Miski, Billy Myers, Junior Nsemba, Ben O'Keefe, Brad O'Neill, Kai Pearce-Paul, Kavan Rothwell, Joe Shorrocks, Ramon Silva, Harry Smith, Morgan Smithies