10 May 2022
STRIKE A PARTNERSHIP WITH BUSINESS BOLTS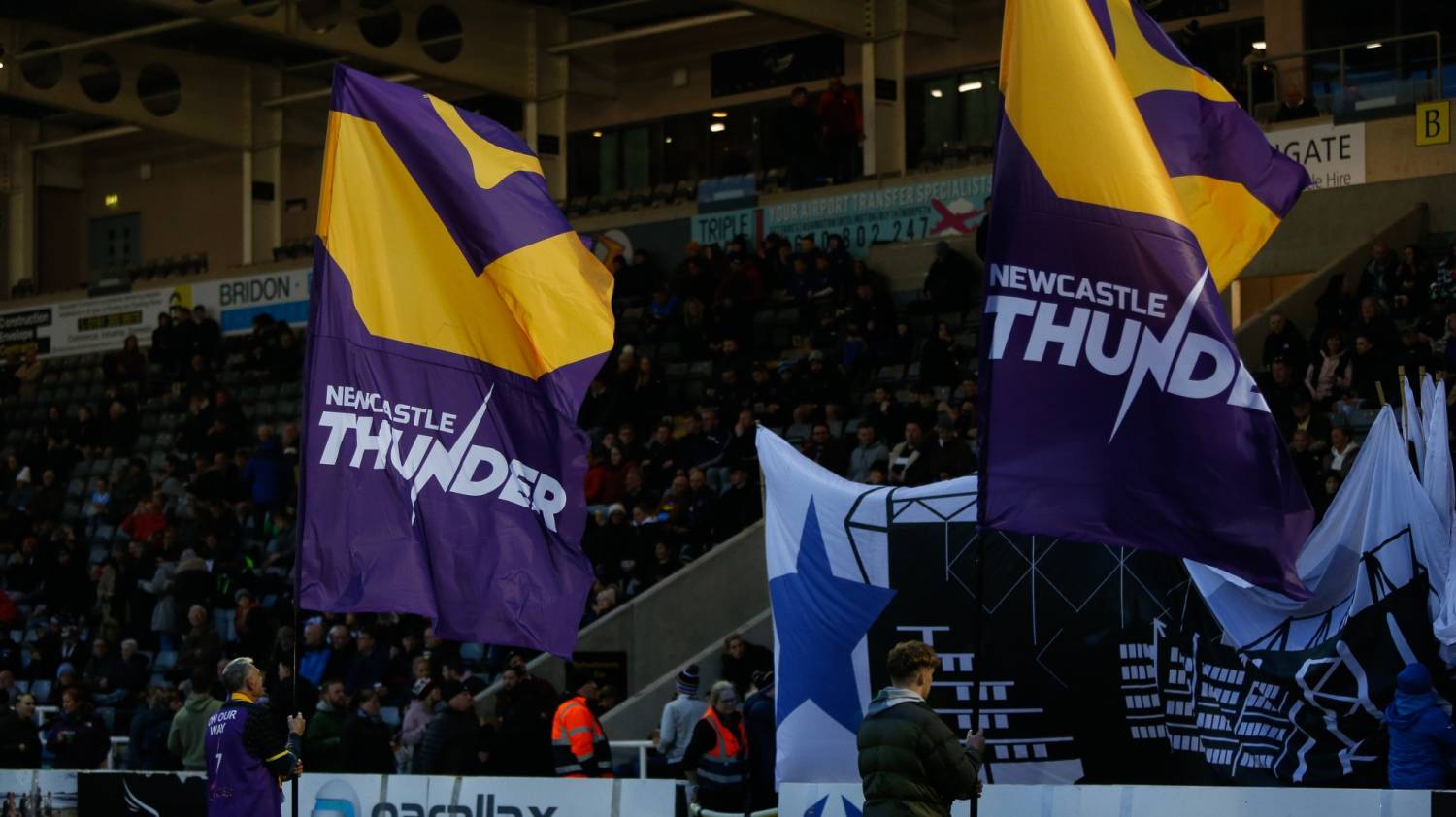 Thunder launch new incentive programme for north east businesses
Newcastle Thunder are inviting local businesses to join a brand-new staff incentive programme that combines support of the north east's only professional rugby league club, with a range of exciting benefits aimed at delivering tangible value to companies signing up.
Business Bolts is a free-to-join initiative that offers companies access to tickets for Thunder home matches at exclusive prices, with the organisations earning rewards once ticket sales through their staff reach certain milestones.
From programme and big screen advertising at Newcastle Thunder match days, through to team building sessions and mentor workshops with players and coaches, including for Great Britain international Denis Betts.
A visit by members of the Newcastle Thunder squad comes just for signing up to Business Bolts to introduce the club to the organisation and stir the excitement that will lead to the earning of the available rewards.
Tickets for all matches purchased by supporters quoting their companies Business Bolts ID or through their dedicated e-tickets link go towards the total tally, with enhanced offers set to be made available for selected focus games.
The first of these focus games comes on July 8th and the pre-Magic Weekend fixture against Bradford Bulls where the club are aiming to set a new record attendance by beating the current benchmark of 6,635.
Newcastle Thunder chairman Keith Christie, who has aligned his rugby and business experience to deliver the opportunity explained: "Businesses are now, more than ever, looking at opportunities to add value for their hard-working employees and Newcastle Thunder can provide the North-East business community and its staffing huge benefits for their staff and their families by creating an opportunity to engage in professional sport in a world-class facility.
"Business Bolts is free to sign up for and we're already getting some well-recognised businesses in the region looking to sign up, with the first set to be confirmed this week. We are working hard to ensure that the value in the scheme is visually accessible and the commercial benefits are fit for purpose for all that invest in the scheme.
"Any business can take part and take earn their rewards, something that the club will work alongside them to achieve. Making the programme work for the club and its members is a team effort, something we specialise in!"
For more information on Newcastle Thunder Business Bolts or to sign up for the programme, email a.robson@newcastle-thunder.co.uk