30 Jun 2022
Newcastle Thunder & Hytro confirm new partnership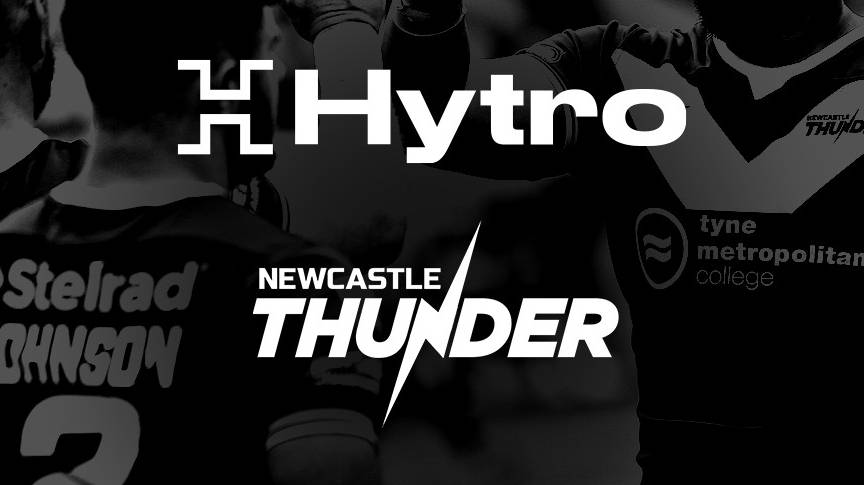 Newcastle Thunder have announced a new partnership with Hytro. As official BFR training partner to enhance player's performance.
Newcastle Thunder has announced a partnership with Hytro, the first Blood Flow Restriction (BFR) wearable designed specifically to improve sports performance.
BFR is scientifically proven to significantly accelerate recovery and improve muscle development and endurance - perfect for elite rugby professionals.


As part of the deal, Hytro is set to provide their unique BFR wearables to the men's first teams in an effort to assist players in pushing the boundaries of their own performance.
Dr Warren Bradley, Founder and Head of Elite Performance at Hytro commented: "Newcastle is a proud city of rich rugby history - known for producing exceptional athletes.


"At Hytro, we believe that BFR is the most effective coaching tool in S&C for maximising athletic potential. Having worked with Thunder to understand the impact opportunities of Hytro, we look forward to supporting the players with their recovery and performance using our wearable BFR tech."

Andrew Woolfenden, Head of Strength and Conditioning at Newcastle Thunder, added: "We're looking forward to working with Hytro and incorporating BFR products into our training and recovery sessions.


"The recently introduced Hytro BFR Recovery Shorts have been well received by our players."
The revolutionary BFR company helps to facilitate elite sport clubs by providing their simple and practical solution with Active and Passive BFR.


Hytro is currently being used by teams including St Helens RLC, Leeds Rhinos, Catalan Dragons, Bath Rugby, Newcastle Falcons, Newcastle Thunder, Aston Villa FC, Rangers FC, Blackburn Rovers FC, Everton FC, UFC Performance Institute and Alpine Academy.

Visit www.Hytro.com for more information.