4 Jul 2022
MAGIC FRIDAY PROMO PUSH HITS TOP GEAR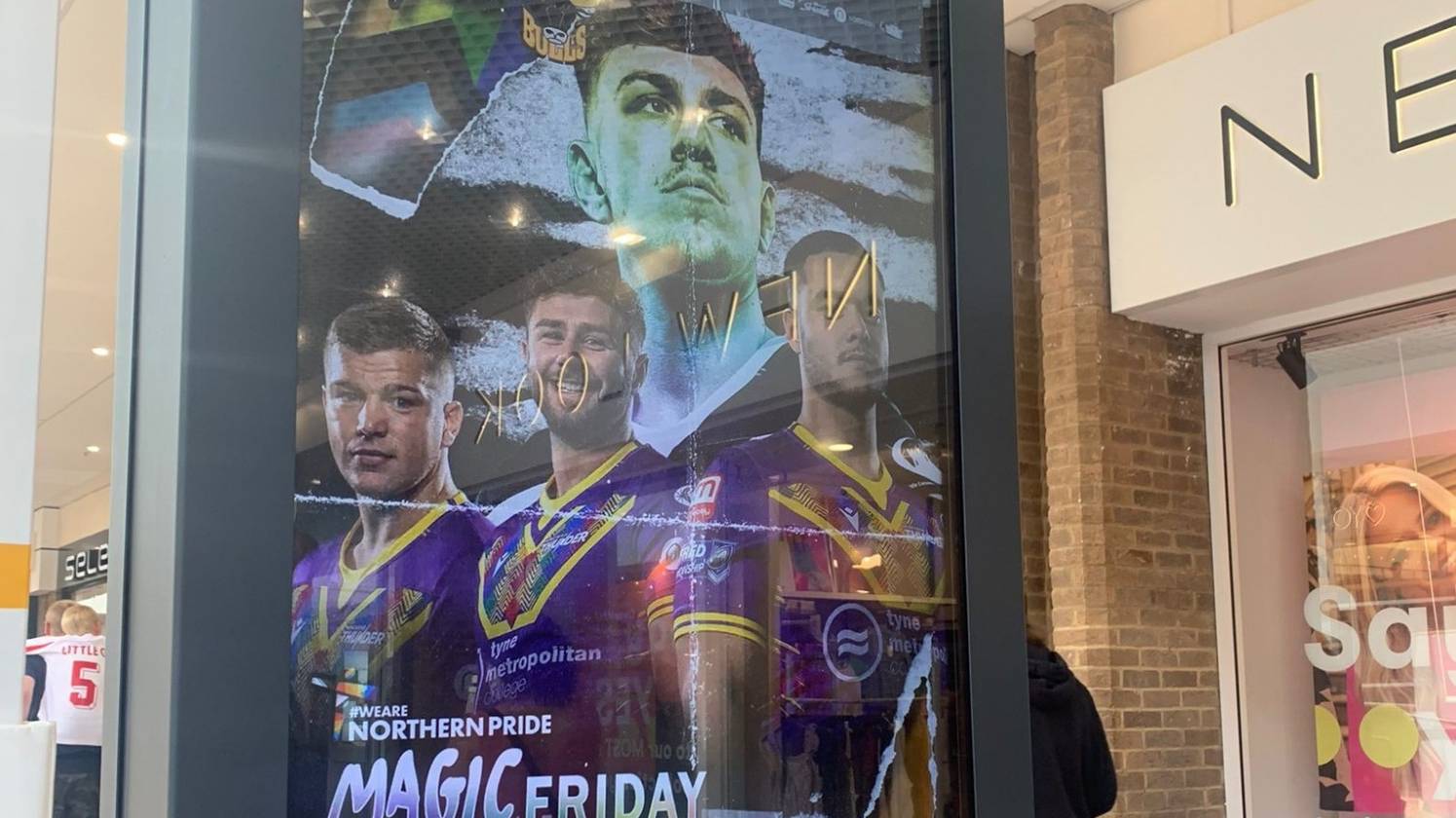 Efforts ramp up as Newcastle Thunder prepare to welcome Bradford Bulls to Kingston Park Stadium, with 1,200 tickets already issued.
Promotional efforts are ramping up for Newcastle Thunder's Magic Friday fixture against Bradford Bulls, as the club embarks on its final push to attract a bumper crowd.
1,200 tickets have already been issued for the 19:45 kick-off which this season takes place in partnership and in support of Northern Pride, with that number expected to rise significantly this week.
From content across the club's website and social media channels to traditional advertising and engagement with the rugby league and LGBTQ+ community, Thunder will be making plenty of noise about this week's game.
Spreading the word far and wide, the club are undertaking social media promotion targeting supporters across the region and heartlands as well as those engaged via Northern Pride and Pride World Media.
Working in partnership with these two organisations, the club have been active in promoting rugby league via appearances on the Pride FM breakfast show and regular adverts throughout the station's broadcasts.
Targeting the wider public in the region, Thunder have also invested in a highly visible campaign which sees branding for the game displayed on LED screens at Cramlington's Manor Walks shopping centre, Newcastle city-centre car parks, the approaches to the Tyne Tunnel, King Street in South Shields and the Stack complex in Seaburn.
Through the Business Bolts programme, Thunder has also been engaging members of the north east business community, whilst the RFLs OuRLeague app has been promoting the match to an audience of 200,000 rugby league fans.
Those in the region for Super League's Magic Weekend have also been targeted through advertising in the weekly League Express and a special ticket offer to encourage them to add an extra game to their Magic Weekend experience.
In addition to this week's final push, Thunder players and coaches have also been out on the promotional trail, with visits to a host of schools and grassroots clubs as the excitement for the biggest game of the season is stoked.
With the final stage of promotion now underway, Thunder general manager Jordan Robinson is hopeful of a new season-high crowd being established this weekend, eclipsing the 1,835 that attended the Monday Night Rugby clash with Widnes back in April.
"Magic Friday is always a special occasion and we're really looking forward to kicking off the Magic Weekend with this year's event.
"It's always good to see not only our fans in force, but people coming along from all the Super League clubs and making it a real celebration of rugby league in the region.
"We have the added factor of supporting Northern Pride around this weekend's game so it will also be good to welcome fans from the LGBTQ+ community to a Thunder game and hopefully see them become new recruits to the Thunder Army."
Tickets for Friday's 7:45pm kick-off can be booked now by clicking here, calling 0191 214 5588, or visiting the Kingston Park Stadium box office.