10 May 2021
O' CARROLL REACTS TO NEWCASTLE THUNDER BRONCOS LOSS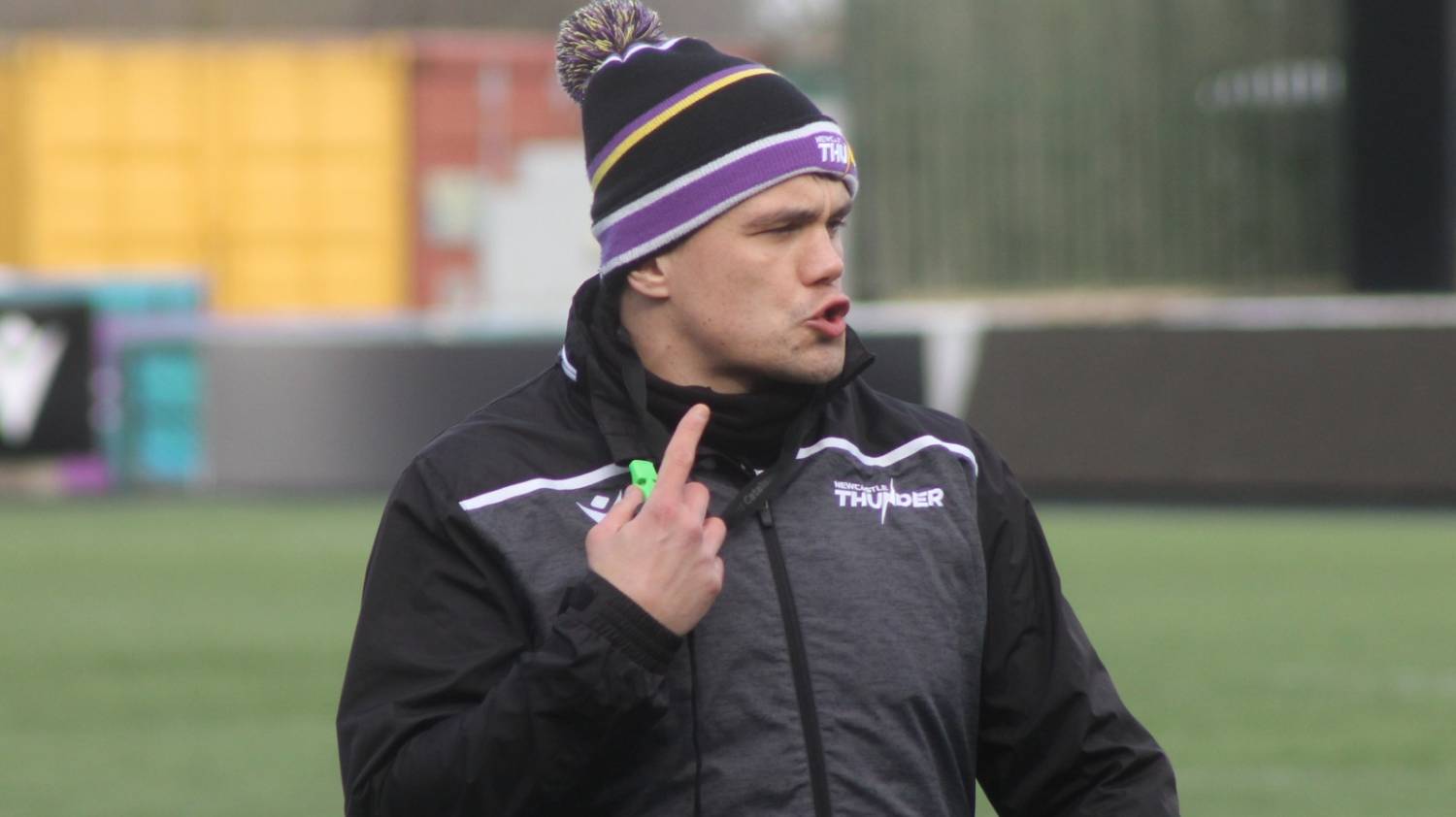 Newcastle Thunder head coach Eamon O' Carrol praised his side's application during Sunday's Betfred Championship clash with London Broncos, but admitted to disappointment in the manner some of the points were conceded.

Thunder raced into an 6-18 lead with 20 minutes played at Rosslyn Park, but injuries that forced the withdrawal of key players meant they faced an uphill task against a well-drilled, full time outfit.
And while the head coach wants his players to take positives forward from the game, he insists on the need that Thunder now need to kick on.
Speaking post-match, O Carroll said: "Although the score-line is very disappointing to concede 50 points, we scored 30 and you'd like to think in any game where you score 30 points you go on to win.
"There are some positives in that we went through some adversity playing one half with just one substitute left and we dug in for each other, but I can't hide my disappointment at conceding 50 points and in some cases the manner in which we conceded some of those points.
Expanding on the adversity presented to his side, O Carroll added: "Ted Chapelhow took a rib injury in the first tackle, Ev dislocated his thumb and Josh Woods has suffered a lower limb injury which will be assessed on Monday.
"Losing a half back and two middles was a massive blow and though we made some changes, it was always going to hurt us, but I still feel that some of the tries that we conceded in that period could have been handled and that is the disappointing thing for me.
"I'm proud of some of the efforts shown, particularly from the middles who had to do tough long periods out there without being able to take them off against a team who you can tell are a full-time environment, but we have to kick on now."